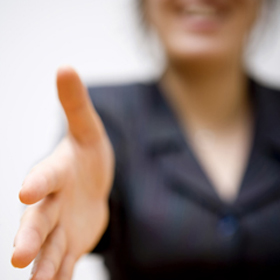 Vacancies
Because we're growing, we're always on the look out for people. But we don't just take anyone; we need sensible, intelligent people, who are prepared to learn every working day and who are always striving to do their very best.
Once you've taken a look at the vacancies we are looking to fill, and if you think you've got what it takes to be successful with us, please send us an email stating which position you would like to apply for together with a copy of your CV to info@knightwatch.co.uk, we will then contact you if you're the right sort of candidate for our organisation.
Requirements

All Knight Watch employees regardless of position are subject to 5 year screening / vetting, therefore in-order to qualify for a position within the company, you will have to provide all of the following information before even being considered for employment:
Passport Photo
Birth Certificate
Passport
2 x proof of residence
Work Permit (if applicable)
Driving License (both parts if applicable)
SIA license (if applicable)
NI details
Full 5 year employment / un-employment / education history inc. contact info and dates
2 character references
Doctors name and address
Service records and discharge papers (if applicable)
Bank Details
CV
CRB disclosure
Right now we're looking for:
Business To Business Sales Executive

Due to our continuous growth and expansion, we need an exceptional person with strong interpersonal skills to join our team.

We are currently seeking experienced, motivated and professional B2B Sales staff to work with our expanding Bradford based Sales team.

The ideal candidate will have worked in a target based outbound sales role, have a passion for sales, possess excellent rapport building skills and have a flair for overcoming objections.

The role will comprise of contacting clients who have made email/telephone enquiries with regards to the products and services the Company offers. To then promote and sell the features and benefits to match the client needs and secure a sale or create a lead for the external sales team to visit. You must be able to manage your diary effectively to ensure all leads are followed up on and business is secured through strong negotiation. There are also aspects of Cold calling to increase the client base and also elements of account management when business is secured.

The salary ranges from £14 to £35k depending on experience with a competitive uncapped commission structure.

if this sounds like the role for you please apply asap
in the first instant email your cv to info@knightwatch.co.uk