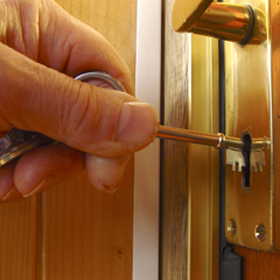 About Us

We've now been operating within and around Bradford / West Yorkshire for over 13 years and in this time, we've continually Strived to establish our organisation as one of most prolific providers of security services to local companies.

By implementing British national standards throughout our range, we can guarantee our level of service delivery. We can deal with almost any security request that you might have and our team of staff are always on hand, to deal with your enquiries.
When people talk about Knight Watch as a company, we want to make sure that they talk about our quality of service, our (national standard) levels of delivery, our local, affordable rates and also our continued ability to look after our customers needs' and requirements'.

We are a security company with a difference. We take the responsibility of your premises for you, making sure that when your not at work, your premises are secure and free from problems.
14 Simple Reasons Why Knight Watch should be your security providers:
1. Uk's Cheapest Rates, No minimum Contract

2. As the only Security Company in Bradford who guarantees a response time.
3. We Provide the fastest response times for keyholding and alarm response within the industry
4. we will meet if not better any genuine quote for manned guarding within Bradford
5. No-one has claimed for loss or damage of property whilst using our services.
6. We monitor our staff and services reqularly to ensure excellent delivery at all times.
7. We offer more than just security i.e office cleaning, Secure Couriers, Gritting etc
8. we'll survey your site for FREE to establish the best , most effective security solution/s.
9. Our client base includes national and regional organisations, proving our stature and credibility.
10. All Knight Watch Managers are available for direct contact 24 hours a day, 365 days a year.
11. We offer a unique budget control service for complete peace of mind.
12. CRB checked and SIA registered trained staff

13. We Offer canine security services in all surrounding areas.
14. Knight watch security is a SAFE contractor approved
Making your security our business